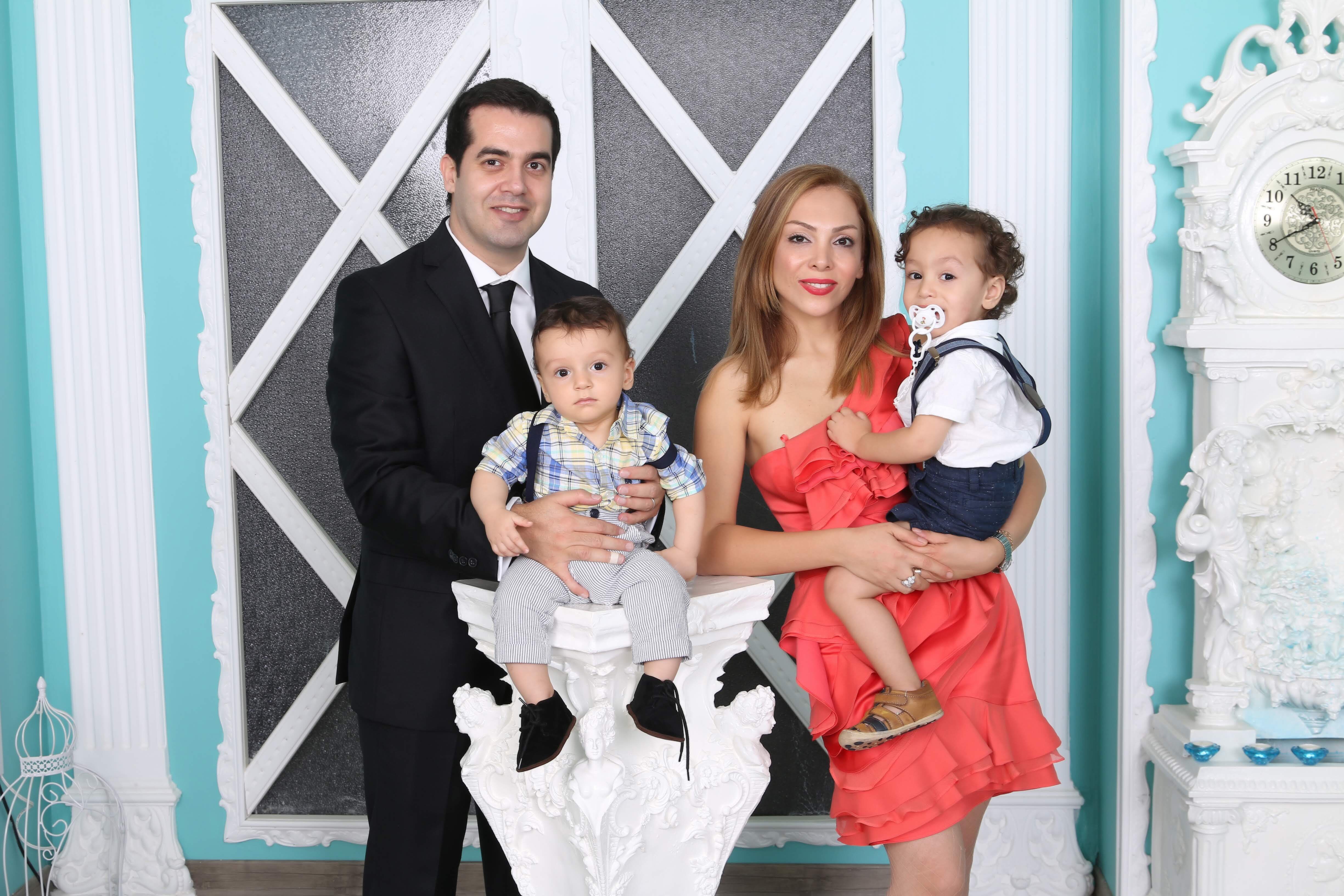 08 Aug

Supermom Dr. Lily Ros Crafts Kid- and Pregnancy-Friendly Products for Peace of Mind

For the health of herself and her unborn son, Dr. Lily Ros created arguably the first line of all-natural, clinically-proven, pharmaceutical-grade cosmetics and body products, completely free of synthetic chemicals and safe to use for all men, women and children.

When Lily Rostami was pregnant with her first child, the baby was diagnosed with Intrauterine Growth Restriction (IUGR), meaning her son's fetal weight was below average for his age. Doctors were uncertain of the cause, but, as a registered pharmacist, Dr. Lily knew that the chemicals in some beauty and hygienic products had been found to cause or exasperate the effects of IUGR.
"During my pregnancy, I started to make my own skincare and makeup," said Lily. "For skincare, this industry is very deceptive. You can add anything to a product and claim that it's 'natural.' Organic products are different because there are strict regulations, but, unfortunately for me, most of those products are not very effective."
It was important to Lily to fill this hole in the market, to provide safe, effective and unquestionably natural products for women like herself. So, Dr. Lily Rostami and her husband Dr. Matt Rostami officially launched Dr. Lily Ros 100% Natural Beauty Products in January 2018, after their son was born, free of any complications. They released their first product, 100% Natural Deodorant, that May, and together, as a physician and a pharmacist, they were able to meticulously formulate several pharmaceutical-grade products with 100% natural, organic, sustainably-sourced ingredients.
It took much research and development to achieve the luxury products Lily desired for her customers, for each and every ingredient had to be all-natural AND sustainably grown and harvested.
"I was looking for suppliers that were providing sustainable ingredients. Most of my suppliers are from Europe, especially France and Germany. Europe has greater restrictions compared to the U.S., and that's why I chose those suppliers. They assured me that all of the ingredients they provide are sustainable," said Lily.
But the most important thing to Lily is that her products are efficient and effective, in addition to natural. She and her husband worked tirelessly to ensure that these products would not only aid, but improve the overall quality of skin, using advanced techniques and formulas to do so.
"The products are all pharmaceutical-grade to make sure the active ingredients get into the skin cells, so they can see efficiency. As a pharmacist, we have to consider the chemistry of the ingredients to get into the cells, because we don't want the active ingredients to stay on the surface of the skin and have no effect," said Lily.
Ultimately, Lily and her husband have successfully created 100% natural, pharmaceutical-grade products that are safe for children, adults and pregnant women.
Beyond this, all of their products are packaged in eco-friendly and reusable materials, like glass and bamboo, and are cruelty free. Dr. Lily Ros also partners with One Tree Planted to plant a tree for every product she sells to combat environmental degradation and to protect the forests where many of her ingredients grow.
"We are partnering with them for every single product that we sell. We have to pay them to plant a tree for us, but we choose where we want to plant a tree, and we're wanting to give this option to our customers. It can be all around the world." said Lily.
But, as a mother, a pharmacist and a woman, it is Lily's greatest desire to educate people on the effects of the products they use.
"I just want to tell you that my passion is to educate women all around the world about the risks of what they put on their skin and bodies, make them aware of the risks and help them to choose the best product to use, not only my products. For example, I don't have a cleanser, so I want to help them to choose the best cleanser. I want to provide them with a complimentary consultation on these things because this is my passion. I really want to help people with this," said Lily.
Lily is now the mother of two perfectly healthy children and continues to formulate products that are safe, sustainable and natural, including a facial cleanser, face oil and sensitive-scalp shampoo that will all soon be released.
Keep checking her boutique for the best and most luxurious natural products for you and your family, made for moms, by a mom.